Annual Millennium Docs Against Gravity Festival awards are decided. The movie "The Tipping Point. Energy aNew" directed by Łukasz Bluszcz was recognized as the best movie in the environmental theme movie category and got the Green Warsaw Award. The movie had its premiere just week earlier.
The jury explained that "The Tipping Point. Energy aNew" takes a wide look at all the global climate problems, it is engaging, but not aggressive. It tells the truth about our country's political elite's involvement into the coal mining as an important part of the economy. It also shows the way to change it with honor, for everyone involved. The movie doesn't pretend to be academic, but it doesn't avoid the scientific arguments and proofs.
The movies were rated by jury: Leszek Drogosz, director of Infrastructure at the Warsaw town hall, Justyna Kościńska – secretary of "The City Belongs to Us" association, the PhD at the Sociology Institute of Warsaw University, where she is takes on the public services at the Warsaw's urban space and Nina Józefina Bąk, the co-founder of comestible co-op "Good". The award is founded by the Warsaw City Hall.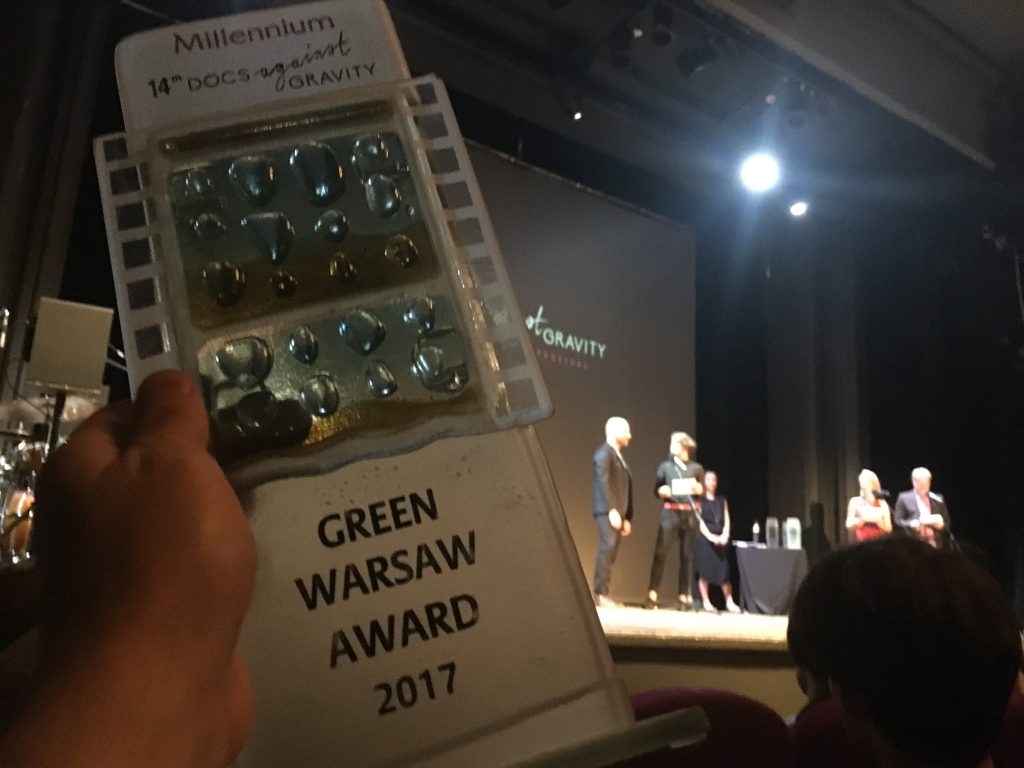 The Green Warsaw Award is a great honor, we are proud that the movie was highly appreciated by jury but also by the spectators – says Tobiasz Adamczewski from WWF Poland, the coordinator of the Energy aNew project. This award proves that Poland needed a movie which shows it's obvious that the climate change isn't a hoax. It should concern all of us. The myth of eternal coal is down and we have to think what to do next.
The authors of "The Tipping Point. Energy aNew"show why the climate is changing and what challenges do we face. We can learn the causes of why The Earth's climate balance has been disturbed and what are the results. Poland and the rest of the world is facing the risk of flooding, drought, lack of water and food. The movie also takes of the importance of the renewable energy sources and what problems its advocates have to face. The documentary doesn't only scare, it shows how to avoid the coming disaster.
As a part of the Energy aNew project – there is a roadshow of 8 free displays in the Polish cities. The shows will take place in Cracow, Katowice, Wroclaw, Poznan, Lodz, Szczecin, Gdansk and Bydgoszcz. After the projections of every movie there will be a debate, where experts and local authorities will discuss on the future of Poland's use of coal and other resources and on how to avoid the critical point.
Watch the film in Berlin (September 19 th) and Brussels (September 20th). To register, visit the website: http://energiaodnowa.pl/en/screenings/